Service Champions Expands into East Bay with Acquisition of ABC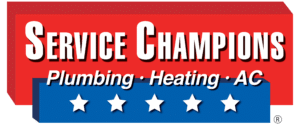 July, 2020 – CenterOak Partners LLC ("CenterOak"), a Dallas-based private equity firm, today announced its portfolio company Service Champions has acquired ABC Cooling Heating & Plumbing ("ABC"), a long-tenured provider of residential air conditioning and plumbing repair services headquartered in Hayward, California. ABC has provided high quality service to homeowners across the greater East Bay metropolitan area for over 65 years.
This transaction marks Service Champion's fifth acquisition since CenterOak completed a majority investment in May 2019 and expands Service Champion's residential service agreement base to over 45,000 across the state of California.
"We are excited to expand our footprint into the East Bay and solidify our position as the largest residential services provider across both Southern and Northern California," said Leland Smith, founder and Chief Executive Officer of Service Champions. "The acquisition of ABC brings us some very talented employees, a large established customer base, as well as a beachhead for significant expansion initiatives we have underway in East Bay. Over the next several months we will be opening additional locations throughout East Bay to provide our customers unmatched service levels throughout the region."
"We view this acquisition as a win for both our customers as well as our staff," said Frank DiMarco, Chief Operating Officer of Service Champions. "As we continue building density in Northern California, our employees now have the flexibility to work across East Bay, North Bay or Sacramento, participate in world-class training programs, and be a part of a rapidly growing organization."
"Service Champions has been actively expanding over the past twelve months to better serve customers in key regions across the Western United States," said Lucas Cutler, a Managing Partner of CenterOak. "ABC's location density in a strategic area combined with Service Champion's commitment to operational excellence made this an ideal fit for the Service Champions platform."
About Service Champions
Headquartered in Orange County, CA, Service Champions is a premier provider of essential home services specializing in heating, air conditioning, plumbing, and windows services. Service Champions has over 45,000 residential service agreements and goes to market via three iconic local trade names – Service Champions, Moore Home Services, and Bell Brothers. For more information, please visit www.servicechampions.com or www.moorehomeservices.com or www.bellbroshvac.com.
About CenterOak Partners LLC
CenterOak Partners LLC is a private equity firm with a focus on making control-oriented investments in middle market companies organized or operating in the United States. The Firm specializes in three key industry sectors: Industrial Growth, Consumer, and Business Services. Based in Dallas, Texas, the investment and portfolio management team has a strong historical track record creating significant value through operational improvement. CenterOak and its senior leaders have managed over $2.2 billion of equity capital commitments across CenterOak Fund I and Fund II, in addition to predecessor funds. For additional information, please visit www.centeroakpartners.com.