Service Champions Continues to Expand Footprint with Acquisition of ASI Hastings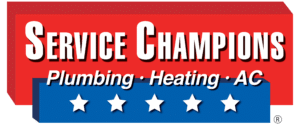 September, 2020 – CenterOak Partners LLC ("CenterOak"), a Dallas-based private equity firm, today announced that its portfolio company Service Champions (the "Company") has acquired ASI Hastings Inc. ("ASI"), the largest provider of residential HVAC and plumbing services in San Diego, California.
This transaction marks Service Champion's sixth acquisition since CenterOak completed a majority investment in May 2019. ASI's co-owners Phil and Ken Justo will continue in their existing leadership roles and become shareholders of the combined Company.
"We are incredibly excited to welcome ASI into the Service Champions family," said Leland Smith, CEO of Service Champions. "ASI has built an exceptional reputation as the premier provider of residential HVAC and plumbing services throughout San Diego. We continue to see tremendous opportunity to scale Service Champions to build on our position as the leading residential HVAC and plumbing services company in the Western United States. Together with our partners at CenterOak we will continue to pursue both organic and acquisition-driven growth initiatives in key markets throughout the West."
"The ASI team is thrilled to be joining Service Champions, an organization which shares our vision and commitment to our customers and employees," said Phil Justo, President of ASI. "Partnering with the largest residential services provider in California will bring us significant financial resources to improve our training programs, attract talented employees, and accelerate our growth," said Ken Justo, Vice President of ASI.
"Service Champions has been actively expanding over the last 18 months to build scale and better serve customers in key regions throughout California," said Lucas Cutler, a Managing Partner with CenterOak. "The ASI transaction comes on the heels of our recent expansion into the East Bay and we now have an exceptional portfolio of brands that maintain leading market positions in a number of large metropolitan areas across the state."
About Service Champions
Headquartered in Orange County, CA, Service Champions is a premier provider of essential home services specializing in heating, air conditioning and plumbing services. As the largest residential service provider in California, Service Champions goes to market via four iconic local trade names – Service Champions, Moore Home Services, Bell Brothers and ASI. For more information, please visit www.servicechampions.com or www.moorehomeservices.com or www.bellbroshvac.com or www.asiheatingandair.com.
About CenterOak Partners LLC
CenterOak Partners LLC is a private equity firm with a focus on making control-oriented investments in middle market companies organized or operating in the United States. The Firm specializes in three key industry sectors: Industrial Growth, Consumer, and Business Services. Based in Dallas, Texas, the investment and portfolio management team has a strong historical track record creating significant value through operational improvement. CenterOak and its senior leaders have managed over $2.2 billion of equity capital commitments across CenterOak Fund I and Fund II, in addition to three predecessor funds. For additional information, please visit www.centeroakpartners.com.