Service Champions Expands Footprint to Phoenix and Reno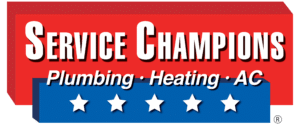 December, 2020 – CenterOak Partners LLC ("CenterOak"), a Dallas-based private equity firm, today announced that its portfolio company Service Champions (the "Company") has acquired ProSkill Services ("ProSkill") and Jet Plumbing Heating & Drain Services ("Jet"), two market-leading home services brands serving the Phoenix, Arizona and Reno, Nevada markets. Including these transactions, Service Champions has completed ten acquisitions since CenterOak's initial investment.
"We are excited to grow in Arizona and Nevada with these two acquisitions," said Leland Smith, CEO of Service Champions. "Our team has been diligently searching for the right partners in these markets and are thrilled to welcome these two local market leaders to the Service Champions platform. This transaction represents a natural fit for our long-term growth plan as the largest residential HVAC and plumbing services company in the Western United States."
"The ProSkill and Jet acquisitions mark an important milestone for Service Champion's expansion history," said Lucas Cutler, a Managing Partner with CenterOak. "After expanding Service Champions into the largest residential services provider in California, the Company is well-positioned to be the acquiror of choice for market leading residential services businesses across the broader Western United States."
About Service Champions
Headquartered in Orange County, CA, Service Champions is a premier provider of essential home services specializing in heating, air conditioning and plumbing services. As the largest residential service provider in the Western U.S., Service Champions goes to market via several iconic local trade names including Service Champions, Moore Home Services, Bell Brothers, ASI, and Adeedo!
About CenterOak Partners LLC
CenterOak Partners LLC is a private equity firm with a focus on making control-oriented investments in middle market companies organized or operating in the United States. The Firm specializes in three key industry sectors: Industrial Growth, Consumer, and Business Services. Based in Dallas, Texas, the investment and portfolio management team has a strong history of creating significant value through operational improvement. CenterOak and its Partners have managed over $2.2 billion of equity capital commitments and have completed over 100 acquisitions, representing over $4.8 billion in transaction value. For additional information, please visit www.centeroakpartners.com.