CenterOak Partners Acquires Palmetto Exterminators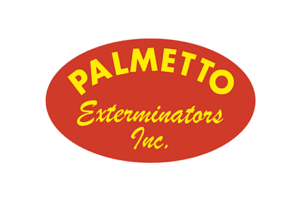 DALLAS – October 6, 2022 – CenterOak Partners LLC ("CenterOak"), a Dallas-based private equity firm, today announced that it has completed a majority recapitalization of Palmetto Exterminators ("Palmetto" or the "Company"), a leading independent pest control company providing general pest, recurring termite and mosquito control services. As part of the transaction, the selling family will continue to have an equity interest in the Company and the current senior team will continue to lead Palmetto following CenterOak's investment. Terms of the transaction were not disclosed.
Founded in 1960, Palmetto is headquartered in Charleston, South Carolina and provides pest control services to residential and commercial customers in the Carolinas and Georgia. Palmetto differentiates itself through its 60-year history of high-quality customer care and commitment to technician training. The Company benefits from its best-in-class reputation and brand awareness coupled with decades of industry experience to drive its strong customer retention rates across recurring service agreements. The Company currently operates eight branches and plans to grow organically and through add-on acquisitions.
"Palmetto is a great fit with CenterOak's focus on investing in family-owned businesses in growing, non-discretionary end markets," said Jason Sutherland, Co-Managing Partner of CenterOak. "As the first institutional investor of a second-generation family-owned and operated business, we were attracted by the opportunity to leverage CenterOak's recent relevant investment experience in the residential services sector. Palmetto has a long track record of growth, and we look forward to supporting the Company's next stage of expansion, both organically and through acquisitions."
"Palmetto has established a reputation as a leading independent provider in the highly fragmented pest control industry," said Eric Holter, Managing Director of CenterOak. "We are eager to support the team to expand the Company's footprint and service offerings while building upon Palmetto's impressive culture of providing best-in-class services to a loyal customer base."
About Palmetto Exterminators
Palmetto Exterminators is a leading provider of general pest, recurring termite and mosquito control services for residential and commercial customers. The Company operates eight branches across the Carolinas and differentiates itself through its 60-year history of high-quality customer care and commitment to technician training. For additional information, please visit www.palmettoexterminators.net
About CenterOak Partners LLC
CenterOak Partners LLC is a private equity firm with a focus on making control-oriented investments in middle market companies organized or operating in the United States. The Firm specializes in three key industry sectors: Industrial Growth, Consumer, and Business Services. Based in Dallas, Texas, the CenterOak team has a strong history of creating significant value through operational improvements. CenterOak and its Partners have managed over $2.4 billion of equity capital commitments and have completed more than 100 transactions, representing over $7.6 billion in value. For additional information, please visit www.centeroakpartners.com