CollisionRight Continues Expansion with Third Acquisition in 2023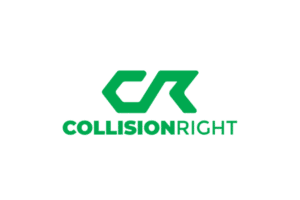 CenterOak Platform now includes more than 80 locations throughout Central & Mid-Atlantic Regions
DALLAS – April 18, 2023 – CollisionRight, Inc. ("CollisionRight" or the "Company"), a leading regional multi-shop operator of auto body repair services, today announced expansion of its operating footprint through the recent acquisition of D's Paint & Body ("D's"), consisting of three shops in Peoria, IL, Action Collision ("Action"), a three shop operator in Euclid, OH, and Severn Auto Body ("Severn"), consisting of three shops in Annapolis, MD. The acquisition of D's represents entry into the Illinois market, and the acquisitions of Action and Severn add density within CollisionRight's existing footprint. Terms of the transactions were not disclosed.
Since CollisionRight's formation in 2020, the Company's network has expanded to more than 80 repair centers across nine states including Illinois, Indiana, Kentucky, Maryland, Michigan, Ohio, Pennsylvania, Tennessee and West Virginia. Today, CollisionRight repairs more than 90,000 cars per year and maintains strong relationships with auto insurance carriers, who generate more than 90% of the Company's sales. Its facilities also hold a wide range of luxury and EV certifications.
"This is a milestone for CollisionRight as we continue to execute our expansion strategy," said Jason Sutherland, Co-Managing Partner of CenterOak. "The Company has grown revenue five-fold since formation while developing a strong team and operational infrastructure to support continued growth."
"We are excited to enter Illinois and to deepen our existing commitment to communities in Ohio and Maryland," said Rich Harrison, CEO of CollisionRight. "All of these operators share CollisionRight's dedication to delivering an easy, hassle-free auto repair experience. As part of these acquisitions, we are pleased to welcome nearly 150 team members to the CollisionRight platform and offer them additional resources to better serve customers.
About CollisionRight
Headquartered in Columbus, OH, CollisionRight is a leading regional provider of auto body collision repair services through a network of over 80 facilities across nine states including Illinois, Indiana, Kentucky, Maryland, Michigan, Ohio, Pennsylvania, Tennessee and West Virginia. CollisionRight differentiates itself through a passion for quality repair work, backed by heavy investment in state-of-the-art equipment, facilities, technician training and auto manufacturer certifications.  CollisionRight shops repair over 90,000 cars per year and maintain over 100 direct repair programs with insurance carriers.  The Company maintains strong relationships with insurance carriers, who generate over 90% of the Company's sales. For more information, please visit www.CollisionRight.com
About CenterOak Partners LLC
CenterOak Partners LLC is a private equity firm with a focus on making control-oriented investments in middle market companies organized or operating in the United States. The Firm specializes in three key industry sectors: Industrial Growth, Consumer, and Business Services. Based in Dallas, Texas, the CenterOak team has a strong history of creating significant value through operational improvements. CenterOak and its Partners have managed over $2.4 billion of equity capital commitments and have completed more than 150 transactions, representing over $8 billion in value. For additional information, please visit www.centeroakpartners.com