CenterOak Partners to Sell Wetzel's Pretzels to MTY Food Group Inc.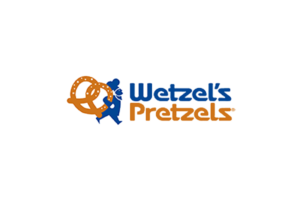 DALLAS – November 2, 2022 – CenterOak Partners LLC ("CenterOak"), a Dallas-based private equity firm, today announced its portfolio company Wetzel's Pretzels ("Wetzel's" or the "Company"), has entered into a definitive agreement to be acquired by MTY Franchising USA, Inc., a wholly owned subsidiary of MTY Food Group Inc. (TSX:MTY) for a cash purchase price of $207 million. The transaction is subject to customary closing conditions.
Headquartered in Pasadena, CA, Wetzel's is the second largest franchisor and owner of quick service restaurants operating in the snack category. The Company has a network of over 350 locations, 90% of which are franchised, across 25 states in the U.S. as well as Canada and Panama. The Company's menu includes a variety of fresh baked soft pretzels, Wetzel Dogs, Wetzel Bitz and beverages. During the last twelve months, total network sales have reached approximately $245 million, serving nearly 21 million customers. CenterOak acquired Wetzel's in 2016.
About Wetzel's Pretzels
Founded in 1994, Wetzel's Pretzels is the second largest franchisor and owner of quick service restaurants operating in the snack category. In addition to the Company's signature hand-rolled soft pretzels, the menu includes Wetzel Dogs, Wetzel Bitz pretzel bites, fresh lemonade, granita and other beverages. Wetzel's stores are located in shopping malls, outlet centers, theme parks, select discount retail stores, train stations and airports. The Company is headquartered in Pasadena, CA. For additional information, please visit www.wetzels.com
About CenterOak Partners LLC
CenterOak Partners LLC is a private equity firm with a focus on making control-oriented investments in middle market companies organized or operating in the United States. The Firm specializes in three key industry sectors: Industrial Growth, Consumer, and Business Services. Based in Dallas, Texas, the CenterOak team has a strong history of creating significant value through operational improvements. CenterOak and its Partners have managed over $2.4 billion of equity capital commitments and have completed more than 100 transactions, representing over $7.6 billion in value. For additional information, please visit www.centeroakpartners.com