CenterOak Partners Expands Environmental Services Platform by Acquiring Leading Regional Provider of Wastewater Treatment Services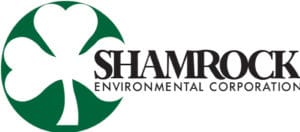 December, 2020 – CenterOak Partners LLC ("CenterOak"), a Dallas-based private equity firm, today announced that its portfolio company Shamrock Environmental ("Shamrock" or the "Company") has acquired Virginia American Industries ("VAI"). VAI is a leading regional provider of non-hazardous wastewater treatment services, operating through Centralized Wastewater Treatment ("CWT") facilities in Florida and Virginia under the Aqua Clean and Reco trade names, respectively. Terms of the transaction were not disclosed.
Shamrock, which was formed in 1994 and is headquartered in Browns Summit, North Carolina, provides mission-critical, non-hazardous wastewater treatment and related industrial services to customers in diverse end markets across the Southeast U.S. The Company is led by CEO and shareholder Greg Kiser, a highly experienced environmental services executive with over 20 years of service at Shamrock.
This transformative transaction represents Shamrock's first acquisition since CenterOak completed a majority investment in January 2020 and approximately doubles the Company's leading regional presence. Following the acquisition, the Company is one of the largest providers of non-hazardous wastewater treatment in the U.S. by volume processed.
"CenterOak has a longstanding history of investing in closely-held businesses," said Randall Fojtasek, Chief Executive Officer and a Managing Partner of CenterOak. "As a first-time institutional capital provider for the Company, we are well-suited to support Shamrock's growth in the highly fragmented and attractive environmental services industry."
"We developed a thesis around the mission-critical role that CWT facilities play in the wastewater treatment process," said Jason Sutherland, a Managing Partner of CenterOak. "The acquisition of VAI significantly expands Shamrock's service footprint by adding permitted treatment capacity in the rapidly growing Southeast region."
"We are excited to welcome VAI employees and customers to the Shamrock family," said Greg Kiser, CEO of Shamrock. "This transformative acquisition is a great example of why we partnered with CenterOak. Their expertise and resources helped us to complete this transaction efficiently, and we look forward to further expanding our footprint and service offerings in existing and adjacent markets to better serve customers."
About Shamrock Environmental
Shamrock Environmental is a leading provider of essential environmental services, including non-hazardous wastewater treatment, waste management, industrial services and environmental construction. Leveraging the company's footprint of CWT facilities and fleet of tankers and vacuum trucks, Shamrock provides mission-critical wastewater treatment and related industrial services to customers in diverse end markets across the Southeast U.S. For more information, please visit www.shamrockenviro.com.
About CenterOak Partners LLC
CenterOak Partners LLC is a private equity firm with a focus on making control-oriented investments in middle market companies organized or operating in the United States. The Firm specializes in three key industry sectors: Industrial Growth, Consumer, and Business Services. Based in Dallas, Texas, the investment and portfolio management team has a strong history of creating significant value through operational improvement. CenterOak and its Partners have managed over $2.2 billion of equity capital commitments and have completed over 100 acquisitions, representing over $4.8 billion in transaction value. For additional information, please visit www.centeroakpartners.com.