CenterOak Partners Continues to Grow Aakash Chemicals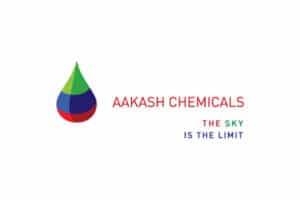 CenterOak Partners LLC ("CenterOak"), a Dallas-based private equity firm, today announced that its portfolio company Aakash Chemicals & Dye-Stuffs, Inc. ("Aakash Chemicals") acquired Sandream Impact, LLC ("Sandream Impact" or the "Company"). Based in Fairfield, N.J., Sandream Impact is a value-added supplier of colorants and other specialty chemicals to the cosmetic, personal care, and nutritional markets. Terms of the transaction were not disclosed.
Sandream Impact serves a broad base of customers across the United States, Canada, and Europe, offering a comprehensive line of pearlescent pigments, nutraceuticals, and cosmetic actives. The acquisition of Sandream Impact by Aakash Chemicals brings a highly complementary focus on colorants and cosmetics and expands the product line of Aakash Chemicals in the special effect pearlescent pigments category.
"CenterOak has a longstanding history investing in family-owned and closely-held businesses in partnership with management and helping these companies grow through acquisitions and strategic initiatives," said Randall Fojtasek, Managing Partner of CenterOak. "The acquisition of Sandream – Aakash Chemicals' second deal in the last 12 months – is aligned to our investment thesis and advances the significant opportunity we recognized when we first partnered with Aakash Chemicals in 2017. The CenterOak team has significant expertise in the highly fragmented specialty chemicals distribution industry and we believe this latest deal helps position Aakash Chemicals for continued success."
"The Sandream acquisition represents a transformational investment for our business," said Aakash Shah, Chief Executive Officer of Aakash Chemicals. "Sandream Impact furthers our strategy of product and end-market expansion, which we initiated last year through our acquisition of Calico Food Ingredients, a food-colorant supplier. We are excited to leverage our broader product offering and expertise to better serve our customers. We will continue to focus on growth through organic initiatives and acquisitions in 2019 and beyond."
About Sandream Impact, LLC.
Founded in 2006, Sandream Impact is a supplier of colorants, nutraceuticals, and cosmetic actives to the cosmetic and personal care industry. Sandream Impact is headquartered in Fairfield, New Jersey and serves customers in the United States, Canada, and Europe. For more information, please visit www.sandreamimpact.com.
About Aakash Chemicals and Dye-Stuffs, Inc.
Founded in 1978, Aakash Chemicals is a supplier of colorants, additives and other specialty chemicals. The Company supplies products for use in a variety of industries, with a focus on plastics, coatings, food and graphic arts end markets. Aakash Chemicals is headquartered in Glendale Heights, Illinois. For more information, please visit www.aakashchemicals.com.
About CenterOak Partners, LLC
CenterOak Partners LLC is a private equity firm with a focus on making control-oriented investments in middle market companies organized or operating in the United States. The Firm specializes in three key industry sectors: Industrial Growth, Consumer, and Business Services. Based in Dallas, Texas, the investment and portfolio management team has a strong historical track record creating significant value through operational improvement. CenterOak's senior leaders have managed over $1.8 billion of equity capital commitments and have completed over 100 acquisitions representing more than $3.3 billion in transaction value across current and predecessor funds. For additional information, please visit www.centeroakpartners.com.