CenterOak Partners Announces Sale of TruRoad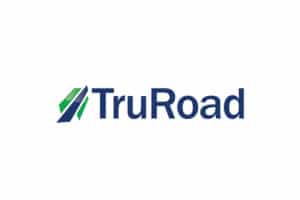 – CenterOak Partners LLC ("CenterOak"), a Dallas-based private equity firm, today announced the sale of TruRoad Holdings, Inc. ("TruRoad" or the "Company"), the second largest automotive glass and claims-management company in the United States, to Belron Group subsidiary Safelite® Group, Inc., parent company to Safelite AutoGlass®. Financial terms of the transaction were not disclosed.
Based in Woburn, Massachusetts, TruRoad was formed through the transformational combination of JN Phillips Auto Glass and existing CenterOak platform investment Techna Glass, Inc. and has grown from initial platform acquisition through nine strategic acquisitions to serve over 400,000 customers annually. The Company serves consumers, insurance firms, and fleets across the United States via its network of over 95 corporate and franchise locations, fleet of over 300 mobile service units, three auto glass contact centers, two technology and claim centers, and affiliated network of over 5,000 independent auto glass shops. TruRoad provides professional windshield replacement, repair, and recalibration services through its auto glass segment as well as insurance claims services through its StrategicClaim software and services business unit. TruRoad seeks to offer on-demand auto services by simplifying auto glass and recalibration services for today's increasingly complex vehicles and repair processes.
"We are proud to have partnered with Bob Rosenfield and the TruRoad team in forming a leading platform in the highly fragmented auto glass replacement and repair market," said Randall Fojtasek, Managing Partner of CenterOak Partners. "The company has grown organically and through acquisitions while investing in new technology, key talent and support, training and recruiting technicians, and undergoing a large-scale integration effort. The management team's talent and execution allowed the company to capitalize on these growth opportunities while maintaining their commitment to a differentiated customer service experience."
"We are extremely pleased to have created and grown our organization and established great consumer relevance with simple, uncomplicated resolution to complex vehicle glass and ADAS repair needs. Our partnership with the CenterOak team has truly helped us to increase our capabilities much faster and smarter than we otherwise would have been able to accomplish," said Robert Rosenfield, CEO of TruRoad. "TruRoad and CenterOak shared a vision to capitalize on the fragmented nature of the auto glass replacement and repair market through a buy-and-build strategy. Over the course of the partnership we invested in technology, consolidated supply chain and purchasing power, implemented a single IT platform, and harmonized best operational practices, which all created value at an accelerated pace."
About CenterOak Partners LLC
CenterOak Partners LLC is a private equity firm with a focus on making control-oriented investments in middle market companies organized or operating in the United States. The Firm specializes in three key industry sectors: Industrial Growth, Consumer, and Business Services. Based in Dallas, Texas, the management team has a strong historical track record creating significant value through operational improvement. CenterOak's senior leaders and their predecessor funds have managed over $1.8 billion of equity capital commitments and have completed over 100 acquisitions, representing over $4.1 billion in transaction value. For additional information, please visit www.centeroakpartners.com.
About TruRoad Holdings, Inc.
TruRoad provides capital and support to on-demand auto service and claims service organizations focused on the auto insurance sector, including windshield repair and replacement leaders JN Phillips Auto Glass, Techna Glass, Windshield Centers and Harmon Auto Glass, as well as claims engagement solutions innovator StrategicClaim. The Company serves consumers, insurance firms and fleets across the United States through a network of Company-owned, franchised and contracted providers offering both in-store and at-customer service via a fleet of mobile vans. TruRoad is the second largest automotive glass and claims management company in the nation.