CenterOak Partners Announces Sale of FullSpeed Automotive, the Fourth Largest Quick Lube Operator in the U.S.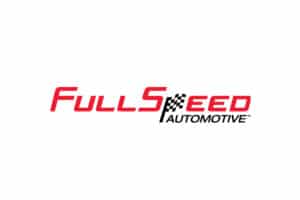 November, 2020 – CenterOak Partners LLC ("CenterOak"), a Dallas-based private equity firm, today announced the sale of FullSpeed Automotive ("FullSpeed" or the "Company"), the fourth largest quick lube operator in the U.S., to MidOcean Partners. Financial terms of the transaction were not disclosed.
Based in Greenwood Village, CO, FullSpeed operates primarily under the Grease Monkey and SpeeDee brands and has expanded its footprint from initial platform acquisition to nearly 600 domestic and international locations. The Company's service offerings include oil changes, tire sales and rotations, brake services, car washes and other ancillary services. FullSpeed's footprint of company-owned locations service nearly two million vehicles per year by leveraging an employee base of more than 1,350. The Company also has a growing network of over 165 franchisees spanning its Grease Monkey and SpeeDee brands that operate a combined 285 franchised service centers across the U.S. FullSpeed also supports additional co-brand and international franchised locations.
"The highly fragmented automotive aftermarket is a space we know well, and the FullSpeed exit represents our second successful investment in the sector following the sale of TruRoad last year," said Randall Fojtasek, Chief Executive Officer and a Managing Partner of CenterOak. "We are proud to have partnered with Kevin Kormondy and the FullSpeed team in forming a platform of significant scale and are thrilled with the outcome for all of our partners, the management team, and our investors. Together with the FullSpeed team, we were able to achieve all of our goals for this investment and look forward to repeating our success with our most recent investment in CollisionRight."
"Working hand-in-hand with the FullSpeed team, we successfully expanded our footprint into new markets and were able to gain market share within our existing geographic footprint," said Lucas Cutler, a Managing Partner of CenterOak. "During our hold we completed 15 add-on acquisitions in key markets to further develop our national presence across multiple brands, while focusing on integration efforts and expanding the customer base. Over the course of the partnership we invested in technology, leveraged increased scale to drive improved pricing and vendor rebates, and harmonized best operational practices, all while maintaining our commitment to best in class customer service."
"CenterOak has been a great strategic partner," said Kevin Kormondy, CEO of FullSpeed. "FullSpeed and CenterOak shared a vision to capitalize on the fragmented nature of the quick lube and auto services market through a buy-and-build strategy. FullSpeed is poised to continue our growth trajectory and we look forward to the next chapter with MidOcean Partners."
Harris Williams served as the exclusive financial advisor to FullSpeed in connection with the transaction. Gibson, Dunn & Crutcher LLP served as legal counsel to CenterOak.
About CenterOak Partners LLC
CenterOak Partners LLC is a private equity firm with a focus on making control-oriented investments in middle market companies organized or operating in the United States. The Firm specializes in three key industry sectors: Industrial Growth, Consumer, and Business Services. Based in Dallas, Texas, the investment and portfolio management team has a strong history of creating significant value through operational improvement. CenterOak and its Partners have managed over $2.2 billion of equity capital commitments and have completed over 100 acquisitions, representing over $4.8 billion in transaction value. For additional information, please visit www.centeroakpartners.com.
About FullSpeed Automotive
FullSpeed Automotive is a leading automotive aftermarket services platform offering oil changes, tire sales and rotations, brake services, car washes and other ancillary services through multiple brand formats that target several highly attractive segments of the service market. The Company's strategic geographic footprint of nearly 600 franchised and company owned locations provide density in high growth markets. FullSpeed supports two core brand platforms under the Grease Monkey® and SpeeDee® brands. FullSpeed Automotive is headquartered in Greenwood Village, Colorado.