CenterOak Partners Announces Formation of SurfacePrep; Tenth Add-on Acquisition in 18 Months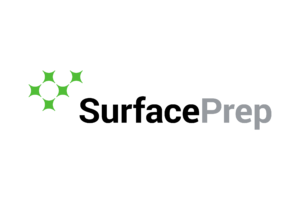 May, 2020 – CenterOak Partners LLC ("CenterOak"), a Dallas-based private equity firm, today announced the formation of SurfacePrep (the "Company") through a combination of its legacy investment in GNAP and 10 strategic acquisitions over the last 18 months, including today's acquisition of Temple Associates, a distributor of loose abrasives and blast equipment based in Sacramento, California. The combination creates the largest provider of surface enhancement solutions in North America. The SurfacePrep network includes 36 distribution branches, process development labs and production finishing centers strategically located in major manufacturing hubs across the United States and Canada, giving the Company the ability to serve its customers coast to coast.
SurfacePrep's diverse customer base ranges from local industrial end users to global Fortune 500 manufacturing companies. The Company's technical sales force takes a consultative approach to solving its customers' most demanding surface enhancement challenges such as the finishing of precision aerospace parts or medical implants. By having the largest footprint in the industry, SurfacePrep is uniquely positioned to address the entire spectrum of any surface enhancement need – process development, equipment, just-in-time consumables distribution, equipment repair or outsourced production finishing.
"The formation of SurfacePrep is an important milestone in building the market-leading provider of surface enhancement solutions in North America," said Mike Currie, CEO of SurfacePrep. "Our recent acquisition efforts enable us to offer significant industry expertise, geographic reach and technical capabilities to our customers and our global supply chain partners. We are pleased to welcome these acquired companies and their employees to our SurfacePrep family and look forward to building a stronger organization together."
"Since partnering with CenterOak 18 months ago, SurfacePrep has been actively expanding to better serve its customers in key manufacturing regions throughout North America," said Jason Sutherland, a Partner with CenterOak. "Through organic growth and strategic acquisitions, SurfacePrep has doubled EBITDA and significantly expanded its distribution footprint to become the leading distributor of specialty abrasives, ceramics, and surface enhancement equipment in North America."
About SurfacePrep
SurfacePrep, headquartered in Grand Rapids, MI, is the largest North American distributor of abrasives, specialty ceramics, and surface enhancement equipment used by a broad base of customers. The company's comprehensive product offering, representing more than 550 global suppliers, primarily includes blasting media, tumbling media, coated abrasives, specialty ceramic materials, chemicals, metallurgical additives, abrasive equipment, and repair replacement parts. The SurfacePrep network includes 11 process development labs and production finishing centers to provide surface enhancement solutions to its more than 5,000 customers. For additional information, please visit www.surfaceprep.com.
About CenterOak Partners LLC
CenterOak Partners LLC is a private equity firm with a focus on making control-oriented investments in middle market companies organized or operating in the United States. The Firm specializes in three key industry sectors: Industrial Growth, Consumer, and Business Services. Based in Dallas, Texas, the investment and portfolio management team has a strong historical track record creating significant value through operational improvement. CenterOak's senior leaders and their predecessor funds have managed over $2.0 billion of equity capital commitments and have completed over ­­­100 acquisitions, representing over $4.6 billion in transaction value. For additional information, please visit www.centeroakpartners.com.