CenterOak Partners Acquires Guardian Access Solutions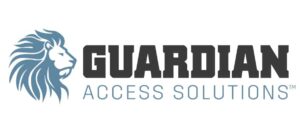 DALLAS – September 12, 2023 – CenterOak Partners LLC ("CenterOak"), a Dallas-based private equity firm, today announced that it has completed a majority recapitalization of Guardian Access Solutions ("Guardian" or the "Company"). Guardian provides maintenance, repair, and installation of exterior access control equipment in the Southeast U.S. The current management team will continue to lead Guardian following CenterOak's investment. Terms of the transaction were not disclosed.
Headquartered in Nashville, Tennessee, Guardian supports several segments of the exterior access control market, including automatic gates, parking equipment, CCTVs, door access control systems, and overhead doors. The Company serves a diverse set of facilities across the multi-family housing, homeowners association, warehouse & industrial, commercial office, government, and retail sectors. Guardian operates five branches and differentiates itself through its turnkey service capabilities, broad equipment offering, skilled technicians and industry leading response times.
"Guardian represents a compelling opportunity that aligns with CenterOak's focus on large, non-discretionary end markets," said Jason Sutherland, Co-Managing Partner of CenterOak. "We developed an investment thesis for the exterior access control industry, centered on the high cost of equipment failure to facility operators. Guardian is a regional market leader within a fragmented industry, and we look forward to supporting the Company's continued growth, both organically and through acquisitions."
"Guardian has a strong reputation for providing high-quality, specialized service to its commercial, industrial and government customers," said Mark Langer, Managing Director of CenterOak. "We are excited to back the Company's plan to expand service line capabilities, add technical and sales resources and strategically grow Guardian's footprint in current and new markets."
"We are delighted to partner with CenterOak and enter a phase of accelerated growth," said Chad Colony, CEO of Guardian. "CenterOak's resources and considerable experience growing service businesses makes them an ideal partner for us. Continued investment in our business will allow us to better support existing customers and help us serve new metro regions."
About Guardian Access Solutions
Guardian provides maintenance, repair, and installation of exterior access control equipment including automatic gates, parking equipment, CCTVs, door access control systems, and overhead doors. Headquartered in Nashville, Tennessee with additional locations in Georgia and Florida, Guardian serves a diverse set of commercial and industrial customers. Guardian differentiates itself through its broad equipment offering, skilled technicians and dedicated service call teams across the Southeast. For additional information, please visit www.guardianaccess.com
About CenterOak Partners LLC
CenterOak Partners LLC is a private equity firm with a focus on making control-oriented investments in middle market companies organized or operating in the United States. The Firm specializes in three key industry sectors: Industrial Growth, Consumer, and Business Services. Based in Dallas, Texas, the CenterOak team has a strong history of creating significant value through operational improvements. CenterOak and its Partners have managed over $2.4 billion of equity capital commitments and have completed more than 150 transactions, representing over $8 billion in value. For additional information, please visit www.centeroakpartners.com