CenterOak Partners Acquires GNAP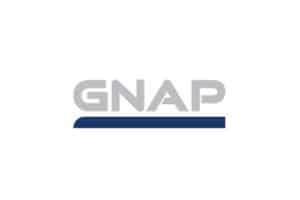 CenterOak Partners LLC ("CenterOak"), a Dallas-based private equity firm, today announced that it has completed a majority recapitalization of GNAP ("Company"), a leading specialty distributor of industrial abrasive products, equipment, specialty ceramics and ancillary services. Chief Executive Officer Michael Currie and the existing management team will continue to lead the Company following CenterOak's investment. Terms of the transaction were not disclosed.
Headquartered in Grand Rapids, Michigan, GNAP was formed through the 2005 merger of Grand Northern Products and Abrasive Products. Mr. Currie joined the business in 1997. Since 2005, the Company has completed six acquisitions and internally developed GNP Ceramics, GNAP's rapidly growing specialty ceramics division. Today, GNAP is the market leading specialty distributor of consumable abrasive products for surface enhancement and specialty ceramic applications.
"We are pleased to partner with a strong and experienced management team that has demonstrated a proven ability to generate organic and acquisitive growth," said Randall Fojtasek, Managing Partner of CenterOak. "GNAP represents an attractive opportunity to work with a leading Industrial Growth business operating in large and fragmented product categories. We are very impressed with the Company's emphasis on technical expertise, product category leadership and customer service – three pillars of a strong and scalable value proposition."
"We are excited to partner with the CenterOak team to drive continued growth," said Michael Currie, Chief Executive Officer of GNAP. "CenterOak has an impressive track record of developing specialty distribution businesses, including significant experience supporting geographic and product line expansion strategies. We look forward to working together to expand our distribution footprint and product suite to better serve customers."
About GNAP
Headquartered in Grand Rapids, MI, GNAP is a leading national distributor of abrasive products, equipment, specialty ceramics and ancillary services used by a broad base of customers. The company's comprehensive product offering primarily includes blasting media, tumbling media, coated abrasives, specialty ceramic materials, chemicals, metallurgical additives, abrasive equipment, and repair replacement parts. GNAP represents more than 550 global suppliers and serves over 5,000 customers. For more information, please visit www.gnap-surfaceprep.com.
About CenterOak Partners LLC
CenterOak Partners LLC is a private equity firm with a focus on making control-oriented investments in middle market companies organized or operating in the United States. The Firm specializes in three key industry sectors: Industrial Growth, Consumer, and Business Services. Based in Dallas, Texas, the investment and portfolio management team has a strong historical track record creating significant value through operational improvement. CenterOak's senior leaders and their predecessor funds have managed over $1.8 billion of equity capital commitments and have completed over 100 acquisitions, representing over $3.3 billion in transaction value. For additional information, please visit www.centeroakpartners.com.