Cascade Windows Acquires Amerimax Windows & Doors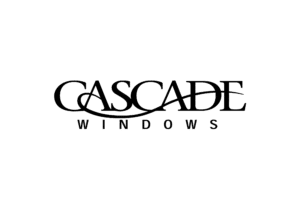 – CenterOak Partners LLC ("CenterOak"), a Dallas-based private equity firm, today announced that its portfolio company Cascade Windows ("Cascade" or the "Company") has acquired Amerimax Windows & Doors ("Amerimax") from OmniMax International. Amerimax is a leading manufacturer of vinyl windows and doors focused on the residential retrofit and replacement markets. Amerimax operates two manufacturing facilities in Loveland, CO and Woodland, CA allowing it to effectively service its dealer customers throughout the Western U.S. The transaction broadens Cascade's product offering in the retrofit and replacement window and door segment of its business while also providing incremental production capacity to serve existing Amerimax and Cascade customers in California and Colorado.
"Amerimax has developed a lasting reputation as an innovator and customer service leader in the replacement window and door market," said Geoff Bennett, CEO of Cascade. "We are excited to add the Amerimax brand to our Cascade Windows family."
Lucas Cutler, a Partner with CenterOak, commented, "The acquisition supports our ongoing growth story and significantly expands our product offering in the retrofit and replacement market. The Amerimax manufacturing facilities in Colorado and California coupled with Cascade's existing production facilities will allow the Company to effectively serve its dealer and builder customers throughout the Western U.S."
About Cascade Windows
Cascade Windows is a manufacturer of energy efficient, high quality vinyl windows and sliding doors. Since 1989, the company has worked closely with architects, builders and homeowners to design, manufacture and distribute its range of products for residential use. Cascade Windows products are available through dealers in Alaska, Arizona, California, Colorado, Hawaii, Idaho, Montana, Nevada, New Mexico, Oregon, Utah, Washington and Wyoming. Headquartered in Spokane, WA, the company has additional facilities in Salt Lake City, UT, Phoenix, AZ, Tualatin, OR, Loveland, CO, and Woodland, CA. For more information, please visit www.cascadewindows.com.
About CenterOak Partners LLC
CenterOak Partners LLC is a private equity firm with a focus on making control-oriented investments in middle market companies organized or operating in the United States. The Firm specializes in three key industry sectors: Industrial Growth, Consumer, and Business Services. Based in Dallas, Texas, the investment and portfolio management team has a strong historical track record creating significant value through operational improvement. CenterOak's senior leaders and their predecessor funds have managed over $1.8 billion of equity capital commitments and have completed over 100 acquisitions, representing over $4.6 billion in transaction value. For additional information, please visit www.centeroakpartners.com.